The universe of the sea is breathtaking. We would be foolish if we did not want to fight for its preservation
Marine ecosystems are not only breathtakingly beautiful, but essential for the survival and well-being of millions of people: they provide a nutritious source of food, natural protection of coastal communities and they form a crucial part of the carbon and oxygen cycles that make it possible for us to live on this planet. Unfortunately, they are also under severe pressure from unsustainable fishing practises, pollution and the effects of climate change. In particular marine ecosystems that might help us fight climate change are under pressure and therefore need special attention. Such ecosystems are called Blue Carbon systems.
Nature offers powerful solutions for restoring balance. More beautiful than we can imagine
Blue Carbon is the carbon-based material accumulated in seas and oceans. It is captured from atmospheric CO2 through natural processes and stored in the form of organic material in bottom sediments, and as limestone and shell deposits in the ocean. Blue Carbon is the least expensive way of storing man-made carbon long-term.We are breaking new ground with the development of proprietary artificial reefs that quickly create super-diverse, sustainable marine communities that sequester blue carbon from the ocean as they grow: ECO2Reefs.
Hear our chief scientist Gerald B. Goeden talk about Blue Carbon and ECO2Reefs
ECO
2

Reefs may be used for many purposes

To restore coral reefs that have been destroyed (for example by dynamite fishing), for repurposing disused offshore installations into highly productive sustainable ecosystems or for creating diving or fishing opportunities to reduce the pressure on natural reefs. ECO2Reefs may also be constructed to form Blue Carbon storage systems, where they support and protect other habitats like seagrass meadow and mangroves. This way, ECO2Reefs can store large amounts of CO2 as they grow, while also supplying a range of other services for coastal communities.
"Together with the right management we can repopulate the seas. We can reduce marine pollution and minimize the impact of ocean acidification. The oceans' power of regeneration is remarkable if we just offer it the chance.
It's not too late."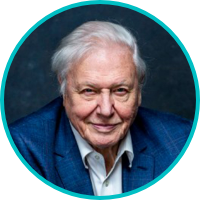 Would you like to know more about our initiatives? Feel free to contact us
Address   Leonard Springerlaan 35   9727KB Groningen
The Netherlands
info@fizzytransition.com
© 2021 Fizzy Transition Ventures B.V.