We realize our dreams by combining thorough engineering with environmental expertise
The greatest challenge of our generation is to keep our planet a good place to live. Avoiding the nightmare of irreversible climate change and biodiversity loss, while increasing the quality of lives for millions of people across the world. And there is no time to waste.
Our mission is to accelerate the transition to a sustainable planet by offering solutions that enable rapid reduction of greenhouse gas emission and restoration of marine ecosystems. For the long term, we work on solutions that help to achieve the end goal: a carbon-neutral economy based on 100% renewable energy. In doing so, we combine proven technologies with innovative thinking, thorough engineering and environmental expertise.
Impact
We want to make a difference by making a significant contribution to reducing CO2 in the atmosphere. And we want to leave a planet of beauty and abundance for future generations.
Speed
New solutions usually require new technologies and long development times. We can't afford to wait. We need solutions that have impact now. This is why we first focus on solutions that can be implemented in the short term by combining existing and proven techniques in a smart way.
Flexibility
Agile and unbounded by conventions. We adapt our solutions to specific needs and changing environments. Through flexibility we avoid locked-in positions and stranded assets.
Optimism
We focus on what we CAN do. Humanity has badly damaged the environment over the past 100 years. But we have also invented, built and done amazing things. With our knowledge and innovative strength we will achieve a rapid transition to a sustainable planet. It is possible.
"We want to leave a planet of beauty and abundance for future generations and we know we can"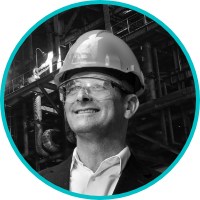 Carbon Capture and Storage, Blue Carbon & FizzyPower
We focus on delivering economically sound, realistic, innovative and safe solutions that have a significant, measurable, positive impact on climate change and marine ecosystems.
CCS, because this offers a safe, short-term solution for reducing CO2-emissions of all those industries that cannot rapidly transition to renewable energy and because it lays a foundation for drawing down CO2 from the atmosphere in the longer term (negative emissions).
Blue Carbon, because this is the cheapest way to draw down large amounts of CO2 from the atmosphere and at the same time helps us restore marine ecosystems that are essential for our survival and well-being.
FizzyPower, because we know that we need to transition to a fully renewable, zero-emission energy system and we still have a long way to go.
Tackling climate change and preserving nature must go hand in hand with improving quality of life. We are committed to contributing to the achievement of the UN's Sustainable Development Goals (SDGs) with a focus on:
Would you like to know more about our initiatives? Feel free to contact us
Address   Leonard Springerlaan 35   9727KB Groningen
The Netherlands
info@fizzytransition.com
© 2021 Fizzy Transition Ventures B.V.